Coming this Spring: Bird-Friendly Habitat Certification Program – Watch for Updates!
…
Forsyth Audubon's 50th Anniversary Celebration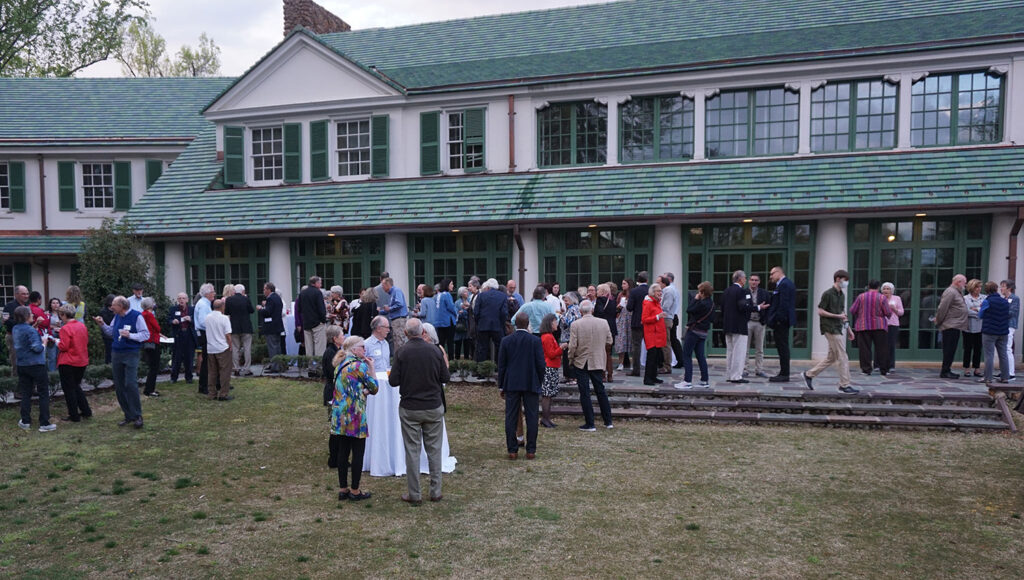 On the evening of April 7th, well over a hundred people, mostly birders and conservationists, gathered to celebrate the 50th anniversary of the Audubon Society of Forsyth County <more>
Rob Rogers Receives Ramona Snavely Award!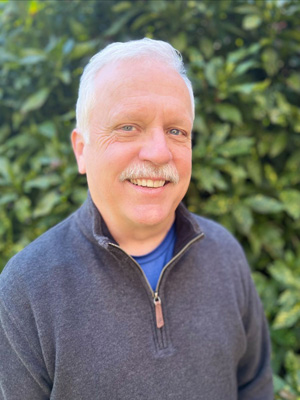 The 2022 Christmas Bird Count Gathering was highlighted by the presentation of the Annual Ramona Snavely Award. Each year, our chapter recognizes a member for his or her long-time service and involvement in Forsyth Audubon activities with a framed photograph of one of their favorite birds. The award, named after chapter founder and matriarch Ramona Snavely, was instituted in 2007. Here is Jennifer Hemrick's presentation to Rob Rogers.

"The 16th Ramona Snavely Award – I can think of no better person more aptly fit for the sweet sixteenth Ramona Snavely Award. This person has been involved with Forsyth Audubon for many years — served on the board, led too many bird walks to count, led and co-led trips, taught classes to beginning birders, and has spent much of his time simply chasing birds. That is how I know this person – for the chase. He does not give up on a bird. He will stay on a bird until every person with him sees the bird. His enthusiasm is contagious. This person will wake before the sun to hit the road for the chase. It is my honor to present to Rob Rogers the Ramona Snavely Award for outstanding service to Forsyth Audubon. We thank you for your dedication, infinite knowledge, and uninhibited enthusiasm over the years. Thank you so much for all you do, and don't ever stop the chase."
Forsyth Audubon Statement on Equity, Diversity, and Inclusion
Just as biodiversity strengthens natural systems, the diversity of human experience strengthens our conservation efforts for the benefit of nature and all human beings. Forsyth Audubon Society must represent and reflect that human diversity, embracing it in all the communities where we work. We are committed to increasing the diversity of our board, volunteers, members, and supporters, in order to achieve our conservation goals, and to "bringing nature home" to all people and all communities. Respect, inclusion and opportunity for people of all backgrounds, lifestyles, and perspectives will attract the best ideas and harness the greatest passion to shape a healthier, more vibrant future for all of us who share our planet.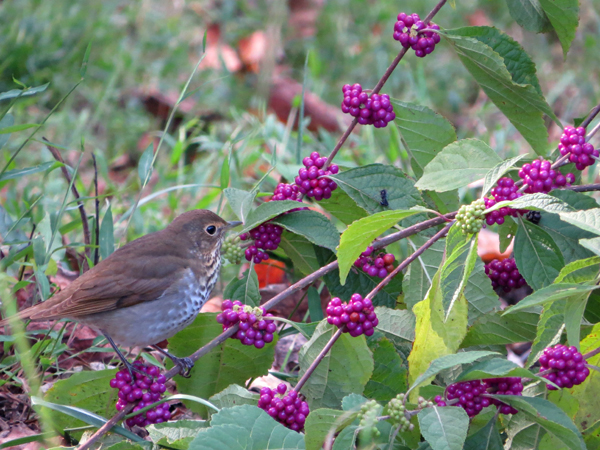 Landscaping with Natives
Are you ready to plant some natives? Maybe you want to replace a Crepe Myrtle, add a good looking specimen to your yard or cover an ugly bare hill to control erosion. It can be difficult to chose what plants to use if you aren't familiar with them. Help is here. A new feature on the site shows photos of natives that have been planted in this area. Visit Landscaping with Natives to see photos of natives plants at various stages and seasons, including in bloom, and closeups of the flowers and fruit.
Become an Audubon Ambassador on Climate Change!
Audubon North Carolina is looking for Ambassadors on Climate Change. Can you volunteer five hours a month for the benefit of our birds, other wildlife and people? There are a host of things you can do, and you probably do some of the: take part in Christmas Bird Counts, as bird-friendly native plants to your garden, talk to your neighbors about birds and climate change, write legislators about it. Look for a future Audubon Ambassador workshop soon to learn more about the issue and how you can help. To read a summary of the National Audubon Society's report on "Birds and Climate Change"
Order Birding Guide to Forsyth County!
The seventh edition of "Birding Guide to Forsyth County," by David Disher, is now available. David's book, in a handy 6 x 9 paperback format, compiles documented observations for 280 bird species in Forsyth County. Learn what birds can be seen here and during which weeks of the year you are most likely to see them. Photos of uncommon sightings are included. Information on local birding spots also is included. For $15, this is a great gift for your favorite birder. All profits go to our chapter. Copies are available at Wright's Backyard Birding Center, 3906 Country Club Rd., Winston-Salem, and at Wild Birds Unlimited, 1589 Skeet Club Rd, High Point. Copies also are available for sale at our monthly chapter meetings. If you have a smart phone or tablet, download the electronic version available for $4.99 from www.lulu.com.