Forsyth Listserv Moves to Googlegroups
Ten years ago this month, Wake Forest University began hosting forsythbirds for us. In that time, our number of subscribers has grown to 265 and we have shared thousands of event announcements for Forsyth Audubon, bird sightings, questions, ideas and stories. Wake Forest has hosted our listserv as a community service and never charged us for its services. But, now they have decided to no longer host any listservs, so we are moving to Google Groups. Much will remain the same, especially our purpose: to serve as a forum to discuss wild birds and birding in Forsyth and surrounding counties including rare bird sightings, bird identification, bird behavior, backyard birding, trip reports, bird counts, and announce news and events for Forsyth Audubon.
Learn how to join Forsyth GoogleGroups here.
Bill Gifford Receives 2018 Snavely Award!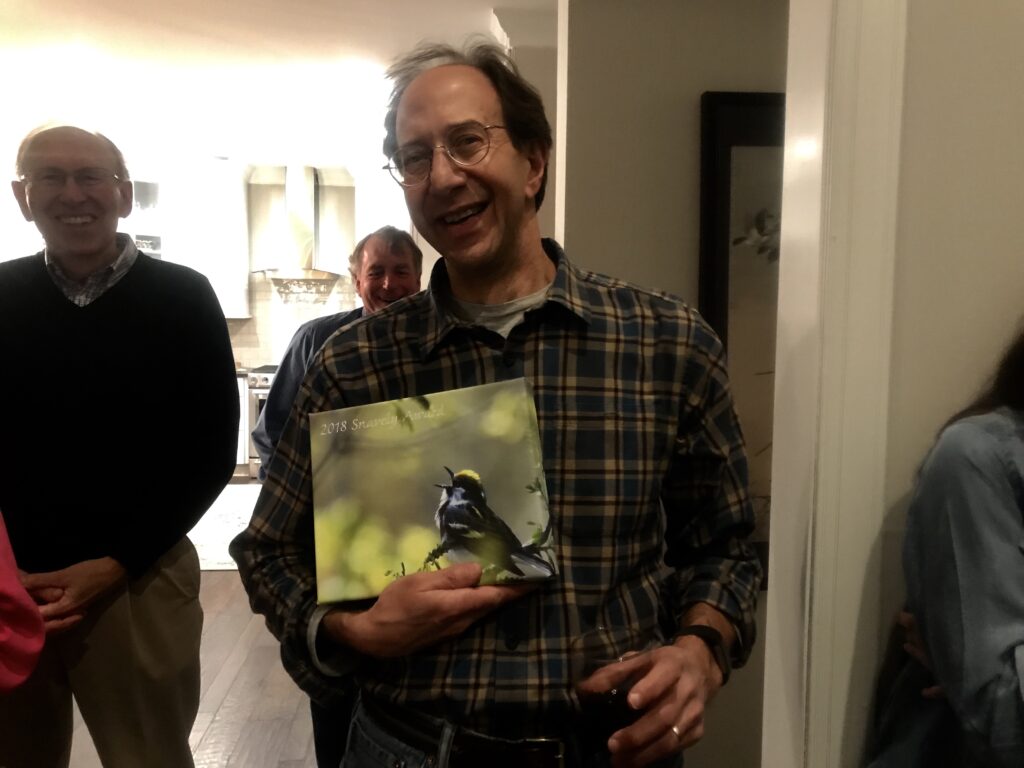 Bill has been involved with Forsyth Audubon for many years. He has worked his way through the leadership of Forsyth Audubon and served as chapter president from 2005-2006. He joined the board again a few years later. Currently Bill's the vice chair of the NC Audubon Board, but still remains active within our chapter! Bill is always able to help out with bird counts and the last minute second Saturday walk. We appreciate his service to our chapter and look forward to working together on future projects.  
-Nathan Gatto
Become an Audubon Ambassador on Climate Change!
Audubon North Carolina is looking for Ambassadors on Climate Change. Can you volunteer five hours a month for the benefit of our birds, other wildlife and people? There are a host of things you can do, and you probably do some of the: take part in Christmas Bird Counts, as bird-friendly native plants to your garden, talk to your neighbors about birds and climate change, write legislators about it. Look for a future Audubon Ambassador workshop soon to learn more about the issue and how you can help. To read a summary of the National Audubon Society's report on "Birds and Climate Change"
Order Birding Guide to Forsyth County!
The fifth edition of "Birding Guide to Forsyth County," by David Disher, is now available. David's book, in a handy 6 x 9 paperback format, compiles documented observations for 280 bird species in Forsyth County. Learn what birds can be seen here and during which weeks of the year you are most likely to see them. Photos of uncommon sightings are included. Information on local birding spots also is included. For $15, this is a great gift for your favorite birder. All profits go to our chapter. Copies are available at Wright's Backyard Birding Center, 3906 Country Club Rd., Winston-Salem, and at Wild Birds Unlimited, 1589 Skeet Club Rd, High Point. Copies also are available for sale at our monthly chapter meetings. If you have a smart phone or tablet, download the electronic version available for $4.99 from www.lulu.com.